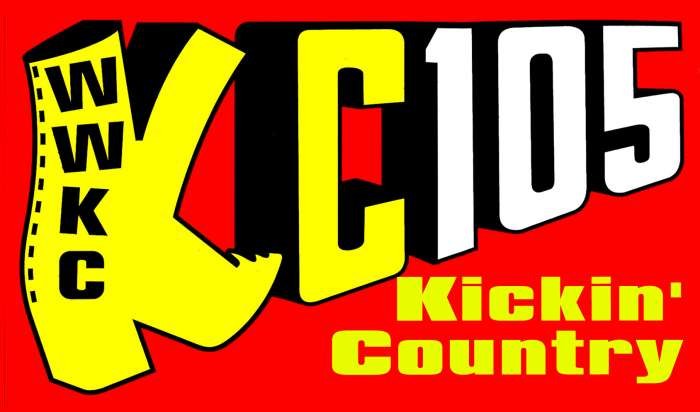 Join Becky and Crew as the down home country girl gets you off and running with a light-hearted, fun and informative morning show. It all starts at 6am with Today's Kickin' Country. Throw in hourly news updates, along with sports and weather at the top and bottom of each hour, plus great contests and prizes…well, you're off to a great start for your morning.
Also listen Monday thru Friday morning's for your chance to win a Birthday Cake with the KC 105 Birthday Club.
And hey NASCAR fans, Becky didn't forget you…..it's NASCAR'S World of Racing each weekday morning at 9:30. There's just so much going on in today's hectic world, check out the Morning Show with Becky and KC-This Morning, weekdays from 6-10 for your chance to get your day started on a positive note….from WWKC….KC 105….Today's Kickin' Country!
---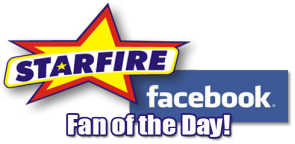 You could win great prizes compliments of Starfire Stores!
Click Here to join WWKC's Facebook Group!
---
EARLY MORNINGS: 5:50AM – OHIO AGNET with Dale Minyo…A fast paced look at the days AG news.
During KC – This morning:
6:40AM – Local area lunch menus presented by Conn's Potato Chips
7:15AM – Special guest interviews live in studio.
7:40AM – KC105 Birthday Club…Hear your local birthdays announced!
8AM Hour – Ticket Giveaways and on Thursdays it's "Triple Play Thursday"…Listen for three songs in a row by the same artist and win a great prize!
9:30AM – World of Racing 

 KC105 is your home for NASCAR and what better way to stay up to date with the latest NASCAR news and happenings then with these great features:
PRN GARAGE PASS – 6PM WEEKNIGHTS
NASCAR TODAY – 6:40PM WEEKNIGHTS
Z-MAX RACING COUNTRY – FRIDAYS 10PM TO MIDNIGHT
NASCAR USA – SUNDAYS 10AM TO NOON
---
WWKC Personalities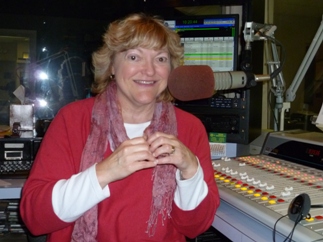 Becky Rinehart/ Program Director
Weekday Mornings 6-10
Becky says" Radio has always been my passion and will always be my best friend, next to Husband". (She also met her husband at the radio station.) Becky started at AVC Communications in 1982 and besides being Program Director and Morning Host of KC-This Morning from 6-10 she is also the Community Information Director for all six stations. Her favorite things lists include: steak, baked potatos, pizza and Strawberries….Anywhere in Hawaii. She is also a a HUGE Sci-Fi freak.
Email Becky – kc105@wwkc.com
facebook.com/beckycountry
facebook.com/countrykickers
Kim Stewart(10a-3p eastern)
Kim Stewart has a strong Country background. She most recently worked as the midday jock on KSCS/Dallas. She previously worked at KPLX/The Wolf in Dallas, did PM Drive at KVIL in Dallas and mornings at Majic in Austin. Before all of that, she did mornings nationally at Radio Disney and was also the midday talent for Westwood One's 24/7 Hot AC format. Kim brings lots of energy to her show and really knows how to connect with listeners.
Dusty Chandler(3p-8p eastern)
I grew up in the suburbs of New York city, and went to the same high school as Matt Dillon and Joan Rivers. My father and sister still live in New York, the rest of my family is overseas. I've been married, but am not currently. When I'm not on the radio, I'm probably out riding my Harley, exploring new areas. Recently, I attended the 75th Annual Sturgis Motorcycle Rally, which definitely checks one off my bucket list. I'm also an avid football fan (NFL and NCAA), as well as baseball and basketball. As for playing, I'm not very good at any of them, but I like playing golf, tennis, racquetball, and bowling.
Buzz Jackson (1a-6a eastern)
I grew up in the shadow of New York City. Being so close to the city gave me an appreciation for all kinds of cultures and music. In the 90s I fell in love with country music – but if you were to search my iPhone you'd find a healthy (or unhealthy, depending on how you look at it) dose of 80's pop music, too. I'm married with a daughter who loves all kinds of music. I love doing things in the community, and donate blood whenever I am eligible (I'm O-negative and that's always in demand!). When I'm not on the radio, I enjoy walking Wrangler The Dog around the neighborhood, riding the bike, catching a movie with my family, or checking out a country music concert.
---
The "Lia show" Monday through Saturday Nights on KC105!
Hear The Lia Show six nights a week from 7pm to Midnight on WWKC. She'll give you the local spin and great country music that you love every night. Lia plays the best od today's country music and brings country's A-list of stars to KC105 each night. Lia's upbeat, genuine personality will make your nights better that ever!
---
Country Gold with Terri Clark
Sunday Nights 8pm – Midnight on KC105!
Country Gold with Terri Clark, Sunday nights from 8pm to Midnight. Join Terri as she shares real life experiences with a country music insider's point of view while playing your favorite country hits. Featuring guest stars that talk about their experiences as well as their favorite country songs and artists, Terri also takes listener calls and requests. So tune in each and every Sunday for "Country Gold with Terri Clark"