AVC Communications Radio Advertising Center

Welcome to our online resource for business owners, agencies, and advertisers.
Advertising Prices & Specials –

 Call Today! Get details on radio and social media advertising as well as specials and promotions.

Radio Station Media Kit  View our Station Media Kit for detailed coverage and demographic information about our stations.
AVC Communication radio stations dominate the East Central Ohio listening area through solid, consistent local programming, aggressive community involvement and listener oriented promotions. AVC Stations reach thousands of people everyday, not just at home – but in their cars and at work.
Many of the areas most successful businesses advertise on AVC Communication radio stations. Why? Because it works; they get results! Radio reaches more people everyday than any other medium, more than TV, more than newspaper – more than anything!
We offer 5 distinct musical formats, ESPN sports radio and a highly trafficked community news and information website.
Combine that with the strength of our award winning News, Sports and Community service departments, consistently popular promotions, many dedicated listeners and you can't lose! The most compelling reason to advertising on the stations of AVC Communications is RESULTS. It's a win-win situation for our listeners, our advertisers and our stations. Shouldn't you be advertising on an AVC Communications station too? We offer many advertising plans and scheduling strategies for all SIX stations and the Yourradioplace.com website.
Social Media Advertising. It's more than entertainment or telling the world what you had for breakfast! Combined with radio, social media is the perfect tool to brand your product
or service and drive your specific audience to your front door. These aren't people on the other side of the world. Your ads reach an audience near you. This helps your business standout in your neighborhood or across the region and more people will be aware of what you do. Keep your local presence strong with the one-two punch of local radio and social media advertising. Let an AVC Communications Marketing Consultant show you how to specifically reach your potential customers! With AVC, you'll engage the right people and win new business and know the exact return on your investment.
Ask your sales representative to assist you in selecting a plan that will bring you the best results or for more information call our sales department at (740) 432-5605 or email us at info@yourradioplace.com.
Radio has it's advantages!
LOW COST – Compared to television, magazines and newspaper, radio advertising delivers actual impressions against qualified audiences at very, very low costs, typically between $3 and $5 per 1000 listeners.
IMMEDIACY – Advertisers can get their message on the radio very quickly. Updates and changes can be made during the air schedule.
FLEXIBILITY – Advertisers can reach listeners many times a day, choosing the times when they are most likely to reach potential customers and inform them of their product or service.
MOBILITY – Radio is extremely mobile. It follows the listener from room to room, rides in the car, even follows workers at their place of business. There are few places it can not go.
Did you know?
There are now 5.6 radios per American family. Of these, 342 million operate in homes and 128.7 million in autos.
The average adult listening time is 2 hours and 50 minutes a day.
During the average week, 95.4% of all Americans 12 years of age and older listen to the radio. On the average day, practically four out of five adults listen to the radio.
Over 80% of all adults are reached weekly by radio in their cars.
Radio reaches both the NOW buyer, the 2% to l0% of the population that is probably in the market TODAY for what you sell, PLUS radio reaches the FUTURE PROSPECTS, THE 90% TO 98% of the people who are not in the market today but may be tomorrow.
Radio is affordable seven days a week. Potential clients decide to buy your product or service seven days a week. Radio provides the opportunity to reach potential customers close to the time they make their buying decisions.
93% of Americans listen every week
90% of Radio listeners listen during prime shopping and commute times.
91% of voters listen each week.
93% of listeners are retained through commercial breaks. Your message is heard.
Karen Boyer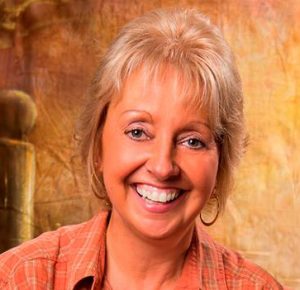 Fred McBride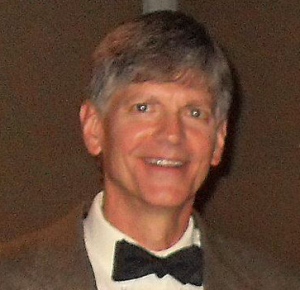 Jim Vaughan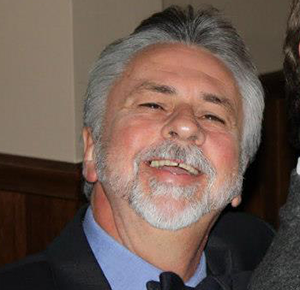 Tabatha Spragg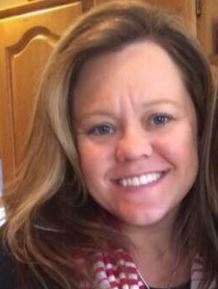 Why Advertise on Radio?
Why Radio?
Radio can reach on-the-go consumers!
Radio allows you to establish a special relationship with consumers.
Radio can cost-effectively break through the lines of media bombardment.
Radio's on-location remote broadcasts are both powerful and profitable.
Radio's unique, specialized formats allow you to target your best prospects.
Radio reaches prospects closest to the point of purchase.
Radio can bridge the gaps left by other media options.
Radio provides unique specialized on-air promotions.
Radio is king for establishing top-of-mind-awareness.
Radio can influence new markets and prospects.
Radio can complement other advertising platforms.
Radio's listenership remains strong, while time spent with other media declines.
You'll be amazed just how popular radio is and what it can do for your business!
Why advertise at all?
Advertising creates store traffic.
Advertising attracts new customers.
Advertising boosts and maintains moral.
Advertising is an investment in success.
Advertising encourages repeat business.
Advertising generates continuous business.
Advertising keeps your business top-of-mind.
Advertising keeps you in the competitive race.
Advertising gives your business a successful image.
Businesses that succeed are usually strong, steady advertisers.
Tips to Build Your Business
The articles below will help you with your business!